EU Customer Information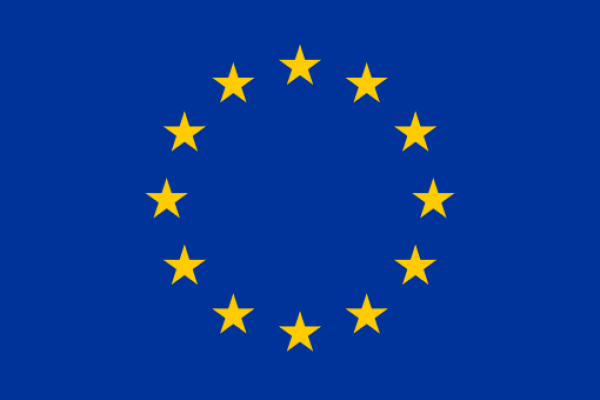 Buying from an EU country?
IMPORTANT INFORMATION FOR ALL EU BASED CUSTOMERS
We are pleased to announce that we can now offer simplified import documentation and customs procedures to all EU based customers placing small orders through our website. Any orders placed totalling under €150 will automatically be processed through the EU IOSS (Import One Stop Shop) procedure which means you will be charged VAT on the total amount at your country's current VAT rate at the time of purchase. This means you are guaranteed not to be charged any further customs handling fees, local taxes or VAT by the couriers on delivery. It also ensures a much smoother and quicker transit time for your shipment. Orders over €150 cannot be processed through the EU IOSS system and you will not be charged VAT when placing your order through our website. However you will need to pay the VAT and customs clearance fees to the courier company on arrival. You can of course make multiple separate orders under €150 to avoid these charges.

Acheter dans un pays de l'UE ?
INFORMATIONS IMPORTANTES POUR TOUS LES CLIENTS BASÉS DANS L'UE
Nous sommes heureux d'annoncer que nous pouvons désormais proposer des documents d'importation et des procédures douanières simplifiés à tous les clients basés dans l'UE qui passent de petites commandes via notre site Web. Toute commande passée pour un montant inférieur à 150 € sera automatiquement traitée via la procédure EU IOSS (Import One Stop Shop), ce qui signifie que la TVA vous sera facturée sur le montant total au taux de TVA en vigueur dans votre pays au moment de l'achat. Cela signifie que vous êtes assuré de ne pas être facturé d'autres frais de traitement douanier, taxes locales ou TVA par les coursiers à la livraison. Cela garantit également un temps de transit beaucoup plus fluide et plus rapide pour votre envoi. Les commandes supérieures à 150 € ne peuvent pas être traitées via le système UE IOSS et la TVA ne vous sera pas facturée lorsque vous passerez votre commande sur notre site Web. Cependant, vous devrez payer la TVA et les frais de dédouanement à la société de messagerie à l'arrivée. Vous pouvez bien entendu effectuer plusieurs commandes distinctes de moins de 150€ pour éviter ces frais.

¿Comprar en un país de la UE
INFORMACIÓN IMPORTANTE PARA TODOS LOS CLIENTES DE LA UE
Nos complace anunciar que ahora podemos ofrecer documentación de importación y procedimientos aduaneros simplificados a todos los clientes de la UE que realicen pedidos pequeños a través de nuestro sitio web. Todos los pedidos realizados por un total inferior a 150 € se procesarán automáticamente a través del procedimiento IOSS de la UE (Import One Stop Shop), lo que significa que se le cobrará el IVA sobre el importe total a la tasa de IVA actual de su país en el momento de la compra. Esto significa que se le garantiza que no se le cobrará ninguna tarifa adicional de manejo de aduanas, impuestos locales o IVA por parte de los mensajeros en el momento de la entrega. También asegura un tiempo de tránsito mucho más fluido y rápido para su envío. Los pedidos superiores a 150 € no se pueden procesar a través del sistema IOSS de la UE y no se le cobrará el IVA al realizar su pedido a través de nuestro sitio web. Sin embargo, deberá pagar el IVA y las tasas de despacho de aduanas a la empresa de mensajería a su llegada. Por supuesto, puede realizar varios pedidos por separado de menos de 150 € para evitar estos cargos.
Acquistare da un paese dell'UE?
INFORMAZIONI IMPORTANTI PER TUTTI I CLIENTI CON SEDE IN UE
Siamo lieti di annunciare che ora possiamo offrire documentazione di importazione e procedure doganali semplificate a tutti i clienti con sede nell'UE che effettuano piccoli ordini tramite il nostro sito web. Tutti gli ordini effettuati per un totale inferiore a € 150 verranno elaborati automaticamente tramite la procedura EU IOSS (Import One Stop Shop), il che significa che ti verrà addebitata l'IVA sull'importo totale all'aliquota IVA corrente del tuo paese al momento dell'acquisto. Ciò significa che hai la garanzia che non ti verranno addebitati ulteriori costi di gestione doganale, tasse locali o IVA da parte dei corrieri alla consegna. Garantisce inoltre un tempo di transito molto più agevole e veloce per la tua spedizione. Gli ordini superiori a € 150 non possono essere elaborati tramite il sistema IOSS dell'UE e non ti verrà addebitata l'IVA quando effettui l'ordine tramite il nostro sito web. Tuttavia dovrai pagare l'IVA e le spese di sdoganamento al corriere all'arrivo. Ovviamente puoi effettuare più ordini separati sotto i 150€ per evitare questi addebiti.

Kaufen Sie in einem EU-Land?

WICHIGE INFORMATIEN FÜR ALLE KUNDEN IN DER EU
Wir freuen uns, Ihnen mitteilen zu können, dass wir jetzt allen in der EU ansässigen Kunden, die über unsere Website kleine Bestellungen aufgeben, vereinfachte Einfuhrdokumentation und Zollverfahren anbieten können. Alle Bestellungen mit einem Gesamtwert von weniger als 150 € werden automatisch über das EU IOSS-Verfahren (Import One Stop Shop) verarbeitet, was bedeutet, dass Ihnen zum Zeitpunkt des Kaufs die Mehrwertsteuer auf den Gesamtbetrag in Höhe des aktuellen Mehrwertsteuersatzes Ihres Landes berechnet wird. Das bedeutet, dass Ihnen bei der Zustellung von den Kurieren garantiert keine weiteren Zollabwicklungsgebühren, lokale Steuern oder Mehrwertsteuer in Rechnung gestellt werden. Es sorgt auch für eine viel reibungslosere und schnellere Transitzeit für Ihre Sendung. Bestellungen über 150 € können nicht über das EU IOSS-System bearbeitet werden und Ihnen wird keine Mehrwertsteuer berechnet, wenn Sie Ihre Bestellung über unsere Website aufgeben. Sie müssen jedoch bei der Ankunft die Mehrwertsteuer und die Zollabfertigungsgebühren an das Kurierunternehmen zahlen. Sie können selbstverständlich mehrere separate Bestellungen unter 150 € aufgeben, um diese Gebühren zu vermeiden.
Αγορά από χώρα της ΕΕ;
ΣΗΜΑΝΤΙΚΕΣ ΠΛΗΡΟΦΟΡΙΕΣ ΓΙΑ ΟΛΟΥΣ ΤΟΥΣ ΠΕΛΑΤΕΣ ΒΑΣΕΙΣ ΤΗΣ ΕΕ
Είμαστε στην ευχάριστη θέση να ανακοινώσουμε ότι μπορούμε τώρα να προσφέρουμε απλοποιημένη τεκμηρίωση εισαγωγής και τελωνειακές διαδικασίες σε όλους τους πελάτες με έδρα την ΕΕ που πραγματοποιούν μικρές παραγγελίες μέσω της ιστοσελίδας μας. Τυχόν παραγγελίες που υποβάλλονται συνολικά κάτω των 150 € θα υποβάλλονται αυτόματα σε επεξεργασία μέσω της διαδικασίας EU IOSS (Import One Stop Shop) που σημαίνει ότι θα χρεωθείτε ΦΠΑ επί του συνολικού ποσού με τον τρέχοντα συντελεστή ΦΠΑ της χώρας σας κατά τη στιγμή της αγοράς. Αυτό σημαίνει ότι έχετε εγγύηση ότι δεν θα χρεωθείτε επιπλέον τέλη τελωνειακής διακίνησης, τοπικούς φόρους ή ΦΠΑ από τους ταχυμεταφορείς κατά την παράδοση. Εξασφαλίζει επίσης πολύ πιο ομαλό και ταχύτερο χρόνο μεταφοράς για την αποστολή σας. Οι παραγγελίες άνω των 150 € δεν μπορούν να διεκπεραιωθούν μέσω του συστήματος IOSS της ΕΕ και δεν θα χρεωθείτε με ΦΠΑ όταν κάνετε την παραγγελία σας μέσω της ιστοσελίδας μας. Ωστόσο, θα πρέπει να πληρώσετε τα τέλη ΦΠΑ και τον εκτελωνισμό στην εταιρεία ταχυμεταφορών κατά την άφιξη. Μπορείτε φυσικά να κάνετε πολλαπλές ξεχωριστές παραγγελίες κάτω των 150 € για να αποφύγετε αυτές τις χρεώσεις.

Nákup ze země EU?

DŮLEŽITÉ INFORMACE PRO VŠECHNY ZÁKAZNÍKY NA ZÁKLADĚ EU

S potěšením oznamujeme, že nyní můžeme všem zákazníkům se sídlem v EU, kteří prostřednictvím našich webových stránek zadávají malé objednávky, nabídnout zjednodušenou dovozní dokumentaci a celní postupy. Veškeré objednávky podané v celkové hodnotě nižší než 150 EUR budou automaticky zpracovány postupem EU IOSS (Import One Stop Shop), což znamená, že vám bude při nákupu účtována DPH z celkové částky podle aktuální sazby DPH ve vaší zemi. To znamená, že vám kurýři při dodání zaručí, že vám nebudou účtovány žádné další poplatky za celní odbavení, místní daně ani DPH. Zajišťuje také mnohem plynulejší a rychlejší dobu přepravy vaší zásilky. Objednávky nad 150 EUR nelze zpracovat prostřednictvím systému EU IOSS a při zadávání objednávky prostřednictvím našich webových stránek vám nebude účtována DPH. Při příjezdu však budete muset zaplatit poplatky za DPH a celní odbavení kurýrní společnosti. Samozřejmě můžete provést více samostatných objednávek pod 150 EUR, abyste se těmto poplatkům vyhnuli.

Køb fra et EU -land?

VIGTIG INFORMATION FOR ALLE EU -BASEREDE KUNDER

Vi er glade for at kunne meddele, at vi nu kan tilbyde forenklet importdokumentation og toldprocedurer til alle EU -baserede kunder, der afgiver små ordrer via vores websted. Alle bestillinger på i alt under € 150 behandles automatisk gennem EU IOSS (Import One Stop Shop) -proceduren, hvilket betyder, at du bliver opkrævet moms af det samlede beløb i dit lands aktuelle momssats på købstidspunktet. Det betyder, at du garanteret ikke vil blive opkrævet yderligere toldbehandlingsgebyrer, lokale skatter eller moms af kurererne ved levering. Det sikrer også en meget glattere og hurtigere transporttid til din forsendelse. Ordrer på over € 150 kan ikke behandles via EU IOSS -systemet, og du vil ikke blive opkrævet moms, når du afgiver din ordre via vores websted. Du skal dog betale moms og toldklareringsgebyrer til kurerfirmaet ved ankomsten. Du kan naturligvis foretage flere separate ordrer under € 150 for at undgå disse gebyrer.

Koopt u in een EU-land?

BELANGRIJKE INFORMATIE VOOR ALLE KLANTEN UIT DE EU

Wij zijn verheugd te kunnen aankondigen dat wij nu vereenvoudigde importdocumentatie en douaneprocedures kunnen aanbieden aan alle in de EU gevestigde klanten die kleine bestellingen via onze website plaatsen. Alle bestellingen van in totaal minder dan € 150 worden automatisch verwerkt via de EU IOSS (Import One Stop Shop) procedure, wat betekent dat u BTW in rekening wordt gebracht over het totale bedrag tegen het huidige BTW-tarief van uw land op het moment van aankoop. Dit betekent dat de koeriers u bij levering gegarandeerd geen verdere douaneafhandelingskosten, lokale belastingen of btw in rekening zullen brengen. Het zorgt ook voor een veel vlottere en snellere transittijd voor uw zending. Bestellingen van meer dan €150 kunnen niet via het EU IOSS systeem worden verwerkt en u wordt geen BTW in rekening gebracht wanneer u uw bestelling via onze website plaatst. U moet echter wel de BTW en de inklaringskosten betalen aan het koeriersbedrijf bij aankomst. U kunt natuurlijk meerdere afzonderlijke bestellingen doen van minder dan €150 om deze kosten te vermijden.

Ostatko EU-maasta?

TÄRKEÄÄ TIETOA KAIKILLE EU:SSA ASUVILLE ASIAKKAILLE

Meillä on ilo ilmoittaa, että voimme nyt tarjota yksinkertaistettuja tuontiasiakirjoja ja tullimenettelyjä kaikille EU:ssa asuville asiakkaille, jotka tekevät pieniä tilauksia verkkosivustomme kautta. Kaikki alle 150 euron arvoiset tilaukset käsitellään automaattisesti EU:n IOSS-menettelyn (Import One Stop Shop) kautta, mikä tarkoittaa, että sinulta peritään arvonlisävero kokonaissummasta maasi nykyisen arvonlisäverokannan mukaisesti ostohetkellä. Tämä tarkoittaa, että kuriiripalvelun ei taatusti tarvitse periä sinulta mitään muita tullin käsittelymaksuja, paikallisia veroja tai arvonlisäveroa toimituksen yhteydessä. Se takaa myös paljon sujuvamman ja nopeamman kuljetusajan lähetyksellesi. Yli 150 euron tilauksia ei voida käsitellä EU:n IOSS-järjestelmän kautta, eikä sinulta veloiteta arvonlisäveroa, kun teet tilauksen verkkosivustomme kautta. Sinun on kuitenkin maksettava arvonlisävero ja tulliselvitysmaksut kuriirifirmalle saapuessasi. Voit tietysti tehdä useita erillisiä alle 150 euron tilauksia välttyäksesi näiltä maksuilta.

Uniós országból vásárol?

FONTOS INFORMÁCIÓ MINDEN EU-S VÁSÁRLÓ SZÁMÁRA

Örömmel jelentjük be, hogy mostantól egyszerűsített behozatali dokumentációt és vámeljárást tudunk kínálni minden EU-beli vásárlónak, aki kis összegű megrendelést ad le weboldalunkon keresztül. Minden 150 euró alatti összegű megrendelés automatikusan az EU IOSS (Import One Stop Shop) eljáráson keresztül kerül feldolgozásra, ami azt jelenti, hogy a teljes összegre a vásárlás időpontjában érvényes országos HÉA-kulcsnak megfelelő HÉA-t kell fizetnie. Ez azt jelenti, hogy a futár garantáltan nem számol fel Önnek további vámkezelési díjakat, helyi adókat vagy áfát a kiszállításkor. Ez egyben sokkal zökkenőmentesebb és gyorsabb szállítási időt is biztosít a küldeménye számára. A 150 EUR feletti megrendelések nem dolgozhatók fel az EU IOSS rendszerén keresztül, és a weboldalunkon keresztül történő megrendeléskor nem számítunk fel Önnek HÉA-t. A HÉA-t és a vámkezelési díjakat azonban Önnek kell megfizetnie a futárcégnek érkezéskor. Természetesen több különálló, 150 € alatti rendelést is leadhat, hogy elkerülje ezeket a díjakat.

Kupujesz z kraju UE?

WAŻNA INFORMACJA DLA WSZYSTKICH KLIENTÓW Z SIEDZIBĄ W UE

Mamy przyjemność ogłosić, że możemy teraz zaoferować uproszczoną dokumentację importową i procedury celne wszystkim klientom z siedzibą w UE składającym małe zamówienia za pośrednictwem naszej strony internetowej. Wszelkie zamówienia o łącznej wartości poniżej 150 euro będą automatycznie przetwarzane w ramach procedury EU IOSS (Import One Stop Shop), co oznacza, że zostaniesz obciążony podatkiem VAT od całkowitej kwoty według stawki VAT obowiązującej w Twoim kraju w momencie zakupu. Oznacza to, że kurierzy nie naliczą żadnych dodatkowych opłat celnych, podatków lokalnych ani podatku VAT przy odbiorze przesyłki. Zapewnia to również znacznie bardziej płynny i szybszy czas tranzytu przesyłki. Zamówienia powyżej 150 euro nie mogą być przetwarzane przez system EU IOSS i nie zostaniesz obciążony podatkiem VAT podczas składania zamówienia na naszej stronie internetowej. Jednakże będziesz musiał zapłacić podatek VAT i opłaty celne firmie kurierskiej w momencie przybycia przesyłki. Możesz oczywiście złożyć kilka oddzielnych zamówień poniżej 150 euro, aby uniknąć tych opłat.

Comprar a partir de um país da UE?

INFORMAÇÃO IMPORTANTE PARA TODOS OS CLIENTES DA UE

Temos o prazer de anunciar que podemos agora oferecer documentação de importação e procedimentos alfandegários simplificados a todos os clientes baseados na UE que façam pequenas encomendas através do nosso website. Quaisquer encomendas feitas num total inferior a 150 euros serão automaticamente processadas através do procedimento IOSS (Import One Stop Shop) da UE, o que significa que lhe será cobrado IVA sobre o montante total à taxa de IVA actual do seu país no momento da compra. Isto significa que lhe será garantido que não lhe serão cobradas mais taxas alfandegárias, impostos locais ou IVA pelos mensageiros no acto da entrega. Também assegura um tempo de trânsito muito mais suave e rápido para o seu envio. Encomendas superiores a 150 euros não podem ser processadas através do sistema IOSS da UE e não lhe será cobrado IVA ao efectuar a sua encomenda através do nosso website. No entanto, terá de pagar o IVA e as taxas de desalfandegamento à empresa de correio à chegada. Pode, evidentemente, fazer várias encomendas separadas inferiores a 150 euros para evitar estes encargos.

Köper du från ett EU-land?

VIKTIG INFORMATION FÖR ALLA KUNDER I EU

Vi är glada att kunna meddela att vi nu kan erbjuda förenklad importdokumentation och förenklade tullförfaranden för alla EU-baserade kunder som gör små beställningar via vår webbplats. Alla beställningar på under 150 euro kommer automatiskt att behandlas genom EU:s IOSS-förfarande (Import One Stop Shop), vilket innebär att du kommer att debiteras moms på det totala beloppet enligt ditt lands gällande momssats vid köptillfället. Detta innebär att du garanterat inte kommer att debiteras några ytterligare tullhanteringsavgifter, lokala skatter eller moms av kurirerna vid leveransen. Det garanterar också en mycket smidigare och snabbare transittid för din försändelse. Beställningar på över 150 euro kan inte behandlas via EU:s IOSS-system och du kommer inte att debiteras moms när du gör din beställning via vår webbplats. Du måste dock betala moms och tullklareringsavgifter till kurirföretaget vid ankomsten. Du kan naturligtvis göra flera separata beställningar under 150 euro för att undvika dessa avgifter.
BACK TO ARTICLES