Rear wheel arch repairs on a Mk3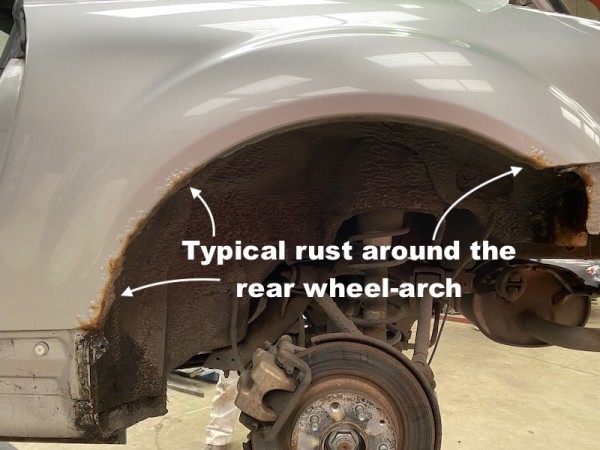 We are starting to see more and more Mk3 MX-5s coming into our workshop with rust issues, particularly in the rear wheel-arches and rear sills.
It is less obvious to spot rust in the sills on the Mk3, compared to the Mk1 and Mk2/2.5 models as it is hidden from view externally by the plastic sill cover panels.
Luckily it is an easier job to repair the rust properly than the older Mk1 and Mk2/2.5 models and the good news is that there is now an excellent quality repair panel available that encompasses all the usual rust areas.
Take a look at the photos below to see how we fit the panel:
Once the repair has been carried out it is critical to protect the wheel arch and sill areas with some corrosion protection treatment like "Waxoyl".
The typical cost of carrying out this repair in our workshop, including paintwork and the corrosion protection work is around £750 + VAT per side (inclusive of all parts, labour and paint materials, etc.)  For further information or to book your car in, please contact us on 01977 233555 or email: info@mx5city.com
© 2021 MX5 City Limited
BACK TO ARTICLES