Replacing Sills, Front Chassis Rails and Rear Wheel Arches on a Mk2.5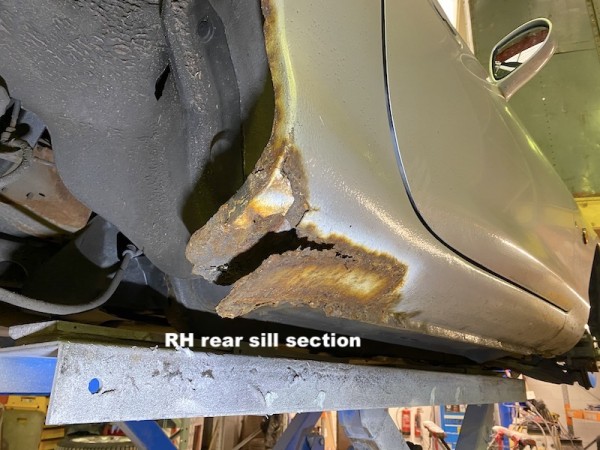 We recently carried out welding repairs to a 2003 Mk2.5 Angels model belonging to a customer in Birmingham.  Although the car was in good condition mechanically and was not a high mileage car, the usual rust problems (and a few more besides) meant that it needed quite a bit of work...
The sills were rusted right through and would obviously fail an MOT test.
The scissor lift is excellent for making a comfortable working height
This car also had new front wings fitted, which I have not shown in the photos and of course we spent a few hours injecting the newly repaired sills and wheel-arches, floor-pans, etc. with hot "Waxoyl" corrosion protection. (Unfortunately I forgot to photograph this bit, I'll try and remember for next time!).
If you would like us to quote you for carrying out this repair on your car, please contact us on 01977 233555 or email us at info@mx5city.com
BACK TO ARTICLES